Dr. Jessica Harney, DPT, PT, OT, President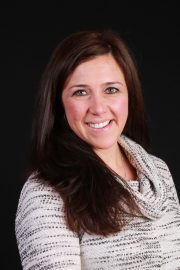 A full-time faculty member in the Department of Occupational Therapy at Tufts University, Jessica has a BS from Boston University and a DPT from MGH-Institute of Health Professions. She is an International Alpine Skiing Medical Classifier for the International Paralympic Committee and Head of Alpine Medical Classification for the US Paralympics. Jess has been involved in NEDS since the age of eight, when her sister, Kim, became a student and her parents began volunteering as coaches. She began coaching when she was old enough and now volunteers as a PSIA Level I Alpine and Level III Adaptive coach. Jess has stated, "over 25 years ago, NEDS gave my family a sense of hope and joy through the avenue of adaptive sports. Today, I continue to see the same dedication, compassion, and hope from our volunteers to every student and family."
Sarah Everhart-Skeels, MPH, Vice President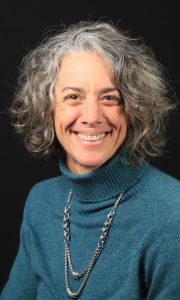 A teaching associate in the Behavioral and Social Sciences department at Brown University, a lecturer in the Department of Occupational Therapy at Tufts University, and a part-time administrator at the New England Regional Spinal Cord Injury Center, Sarah has a BS from University of Virginia and a MS in Public Health from George Washington University. In addition to her work with NEDS, Sarah is a commissioner on the Rhode Island Governor's Commission for People with Disabilities, and Chairperson of the United States Sailing Committee for Sailors with Disabilities. She is a member of the US Disabled Sailing Team and, an avid cyclist. Sarah learned to ski at NEDS in 1997 and never left. In 1998, she became a volunteer coach, and joined the Board of Directors in 2004.
Steven Picardo, Treasurer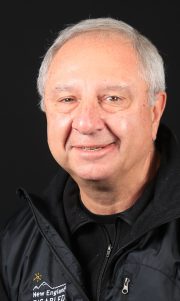 Retired from Bank of America as Senior Vice President after a thirty-year career in government finance. He has served on the adjunct faculties of Suffolk and Boston Universities. He holds a BS, cum laude from Boston College and a MBA from Babson College. Steve has served on many boards including Our Lady Of Nazareth Academy, Melrose Massachusetts Red Cross, Jose Mateo Ballet Theatre and currently is also on the board of New England Disabled Sports Foundation. Steve has been involved in NEDS for the past twelve years as a coach, ten years as a board member, six of which he has served as Treasurer. He continues to volunteer as a PSIA Level 1 Adaptive coach. In addition to coaching he enjoys skiing with friends, family and his grandchildren.
Kari Christiansen, Secretary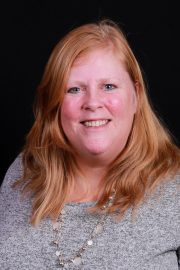 Director of Institutional Client Solutions at TIAA-CREF Financial Services, Kari is a financial benefits professional who prior to TIAA-CREF spent much of her career at Fidelity Investments.  Kari holds a BS in mathematics from the University of New Hampshire and served on the search team for the NEDS Executive Director. As a PSIA Adaptive Level I Coach, Kari is an active member of the Board of Directors Governance and Human Resources Committees. She has chaired the NEDS Kostick Kup fundraiser and was actively involved in the Bretton Woods merger task force.
Michael J. Cummings, Director
Vice President of Operations for Cambrian Innovation (Watertown, MA), a clean water start-up with roots in Boston's cleantech sector, Mike earned a BA from Cornell University, and an MBA from Harvard Business School. During his 30-year business career, Mike has held CEO, COO and other leadership positions for manufacturing and industrial service firms. Mike served five years as an active duty U.S. Army officer, commanding the Army's first Multiple Launch Rocket System (MLRS) battery. He began his involvement with NEDS as a parent in 1998, and has been a coach since 2011. Mike's leadership involvement with NEDS includes organizing volunteers for the White Mountain Cycling Classic, interviewing and mentoring Pre Adaptive Coach (PAC) members, co-chairing (with Jess Harney) Loon's hosting of the U.S. Paralympics National Alpine Championships, and chairing the Annual Winter Challenge fundraising activities. Mike's wife Louise is one of NEDS' PSIA-certified lead trainers. Their sons Andrew and Christopher are active NEDS coaches as well.
Timothy J. Connelly, Director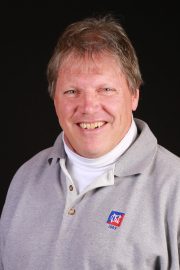 A partner at Brown Brothers Harriman for more than 30 years, Tim has a BA from Williams College and an MBA from Northeastern University. He is a Chartered Financial Analyst, an overseer at Northeastern University, a member of the Investment Committee of the Cotting School, and has served as chairperson of the capital campaign for the United Way of Massachusetts Bay. Tim serves as a member of the New England Disabled Sports Foundation Board of Trustees and has been involved in NEDS for over ten years as a parent of a student athlete and coach.
Claudine DeJoie-Stanton, Director
A Post-Hospital Transition Specialist for the Coverdell Stroke Program, a division of the Massachusetts Department of Public Health, Claudine previously worked as a Program Coordinator at New England Regional Spinal Cord Injury Center, and as a Certified Occupational Therapy Assistant at Boston Medical Center. Claudine has an AS in Occupational Therapy from North Shore Community College and a BS in Health Management from Northeastern University. She previously served on the Board of Registration in Allied Health Professionals for the Commonwealth of Massachusetts Division of Professional Licensure, as well as a member of the New England Steering Committee for the Christopher and Dana Reeve Foundation, and is a member of the OT Practice Magazine Editorial Review Board. Currently, she chairs the NEDS Grants Committee and serves on the Human Resource Committee. Claudine has been involved in NEDS since 2000, as a PSIA Level I Alpine and Adaptive coach. She served on the NEDS Kostick Kup Committee for five years, working as co-chair for three of those five years.
Christopher Ellms, Ex-Officio, Bretton Woods Ski Resort
Director of Ski Operations at NEDS' partner, the Bretton Woods Omni Mount Washington Resort and serves on the Board of Directors for Ski New Hampshire. Prior to his 30 years in the ski business, Chris enjoyed an eclectic business and management career, working in varied industries from nuclear safety research to steel erection. He has served on the NEDS Board of Directors since consolidating the Bretton Woods Adaptive Program into NEDS in 2012.
Dr. Brian Holub, DVM, Director
Chief Medical Officer of VetCor, a national network of 265 veterinary hospitals in 28 states, headquartered in Hingham, Massachusetts. Prior to joining VetCor, Brian owned and operated Countryside Veterinary Hospital in Chelmsford, Massachusetts for 27 years where under his leadership, Countryside was recognized as the #1 practice in the USA and awarded the 2010 AAHA Practice of the Year. Dr Holub's veterinary hospital was also awarded the 2000 Practice of Excellence Award, and was twice honored as a National Veterinary Design Merit Award recipient. He is a part-time clinical instructor at Cummings School of Veterinary Medicine at Tufts University. Dr Holub holds a BS in Biology from the University of Cincinnati, and a DVM degree from Ohio State University. Dr. Holub serves as a board member for the Winn Feline Foundation, and is a medical advisor and grant reviewer for both the Winn Feline Foundation and the Canine Health Foundation. Brian has served four years on the NEDS Board of Directors, and serves as President of the New England Disabled Sports Foundation. He is in his 16th season as a NEDS coach and is a PSIA Level II Certified Adaptive Ski Instructor.
John Imbrescia, Director Emeritus
A real estate developer, John owns/manages commercial real estate. He is a certified Real Estate Broker in New Hampshire and Massachusetts and has a BS in Civil Engineering from University of Massachusetts, Amherst. John has served on the Board of Trustees for the Arthritis Foundation, in addition to his 20+ years as a coach and Board Member of NEDS having served as both Vice President and President. He also serves on the New England Disabled Sports Foundation Board of Trustees.
Rick Kelley, Ex Officio, Boyne Resorts
In September 2017, Rick Kelley was promoted to senior vice president of ski and mountain sports operations for Boyne Resorts. Former President and General Manager of Loon Mountain Ski Resort in Lincoln, New Hampshire for 19 years, NEDS' partner in adaptive snow sports. Rick served as a director for the New Hampshire Business & Industry Association, Court Appointed Special Advocates of New Hampshire, and the Lincoln-Woodstock Chamber of Commerce. He was President of the North Country Center for the Arts and has served as chairman of the Lincoln Planning Board and is currently a director of Ski New Hampshire. Rick brings more than three decades of industry-specific experience and leadership through his participation on the NEDS Board of Directors, in addition to his role at Boyne.
Philip Lembo, Director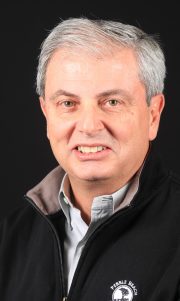 Vice President and Treasurer for Northeast Utilities, where he has worked for over 30 years, Phil has a BS from Salem State University and an MBA from Boston University. Currently he serves on the Board of Directors for the Northeast Gas Association and as its Treasurer. Phil previously served on the Board of Directors for the Melrose Arts & Cultural Association, Melrose LAUNCH, Inc., and the Melrose Elementary School Council. He was past President of the Greater Boston Chapter of The Institute of Internal Auditors, Inc. and a part-time professor at Bentley University and the University of Massachusetts-Boston. Phil has been involved in NEDS as an active supporter and donor for many years, including serving on the Golf Tournament Committee.
Tim Lukens, Director
A sales representative for Depuy Synthes joint reconstruction, Tim has worked in Orthopedic sales since 2003. Tim received his BS in Recreation Management in 2001 through the Interdisciplinary Studies program at Plymouth State College combining their Business and Recreation degrees.
Tim first became involved with NEDS in 1995 as a volunteer coach while at Plymouth State College. After 6 Seasons of coaching at NEDS, Waterville Valley Adaptive Sports, and Loon Mountain Alpine Ski School and activity pursuing PSIA certification he became the Winter Sports Coordinator for NEDS in 2001. Tim's focus on the technical aspects of skiing led to his PSIA Adaptive level 3, Alpine level 3, and Telemark level 2 certifications and a stint on the PSIA-E adaptive educational staff. After two season working full time with NEDS in the winter and coordinating the Shake-A-Leg adaptive sailing program in Newport, RI in the summer, Tim made the full time move to Rhode Island. While living in Newport, Tim continued to volunteer with NEDS and became a team member on the US Telemark Ski Team. Tim also served on the US Telemark Ski Team's board of directors.
With over 20 years in various aspects of the outdoor industry including skiing, sailing, surfing, and climbing and a passion for outdoor recreation, Tim brings the unique insight of having filled the roles of volunteer coach, full time staff member, and board of director member in various outdoor recreation organizations to the board.
Stephanie Manners, Director
Stephanie joined NEDS in 2016 as a volunteer ski instructor at our Bretton Woods location and within a year, she was elected to the NEDS Board of Directors. As Vice President of The People Team for MegaFood, Stephanie brings over 20 years experience in Human Resources.  Stephanie has a broad experience in talent management, compensation, benefits planning, and employee relations. She has also been the leader in HR for three privately owned companies experiencing significant growth prior to FoodState.
Cathal McGloin, Director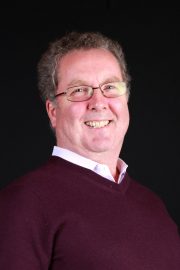 Cathal is a successful technology entrepreneur with over 30 years experience working in business and technology around the globe. He is currently CEO of his latest tech startup, ServisBot Inc. following the successful sale of his last company in 2014 to Red Hat Inc.  Cathal's experience as a successful businessman, coach, parent of a child with a disability, and ability to see things clearly and rationally brings a valuable asset to the Board that also increases its diversity. He has nine years coaching experience with NEDS and achieved his Level 1 Adaptive Coach certification. He has served on the boards of several technology start-ups and was a member of the North American Advisory Board of the Michael Smurfit Business School for seven years. Cathal holds an MBA from the Smurfit Business School and a BE from UCD, Ireland.
Peter F. McMorrow, Director
Peter has an extensive background in community affairs in both non-profit and civil service organizations. Presently, he is a Principal at Gardner Academy for Technology and Learning in Gardner MA, an alternative school that serves at-risk students and returning adults to education. He works directly with the community for school to career employment opportunities and funding for the school.  He consults with several non-profit organizations in and around the Central Massachusetts area.  He has had an extensive background in community organizing and non-profit management as a professional director for the YMCA of Greater Worcester, the second largest YMCA organization in New England.
Obtained a certification of professional director by completing YMCA training programs. Equivalent of an Associate's Degree from Springfield College.
Trained in "Boards and Collaborative". This module trained us how to organize, manage, and sustain Boards for non-profit structures.
Other areas trained in include: volunteerism, fundraising, principals and practices, and budget management.
Peter has not held an official certification from PSIA. Instead he is a self-made product of NEDS. Peter has been an active member of NEDS for over twenty years.  He has fulfilled roles in coaching, fundraising, and clinical leadership for NEDS.  In 2015-2016 he demonstrated his leadership skills and commitment to NEDS by working closely with Dave Micalizzi and other members of the Board to run focus groups with the coaches. Many of the ideas that came out of the focus groups were put into place.