Terry MacDonald, Managing Director
A long time resident of the Lincoln, New Hampshire area, Terry has had an accomplished 22 year career in the Hospitality industry working in Front Office Operations at Woodward's Resort, Lincoln, NH, for 14 years, an additional 8 years of Food & Beverage experience with the Beacon Resort, Lincoln, NH. Her hospitality experience has benefitted and enhanced New England Disabled Sports when she joined the organization as Office Manager in 2012. Promoted to the position of Director of Administration in 2014, Terry oversees 250 volunteers involved in several seasonal programs, administrates and is responsible for Bookkeeping, Accounts Payable and administrates for all NEDS offices.
Jason Lafontaine, Program Director
Jason comes to us with more than 16 years of program management experience, serving as a Residential Director and Program Director at Mount Prospect Academy/Becket House at Hall Farm in Pike, New Hampshire. He has expertise in overseeing all day-to-day operations, and supervision of a residential care facility for adolescent boys who are often in need of comprehensive mental health, behavioral and other supports. Jason's recent accomplishments have included creating and implementing many programs for students to increase morale and express appreciation to staff. Jason is connected to the Lincoln-Loon-NEDS community. Jason resides in Lincoln, has been a snowboard coach with NEDS for the past 6 years, and is a co-founder of the Linwood Skate Park alongside Kevin Bell. Jason is directly involved with the planning and fundraising efforts to create an inclusive outdoor public skate park for the communities of Lincoln and Woodstock, NH, and other visitors to the area.
Delia Sullivan, Office Coordinator
As Office Coordinator, some of Delia's responsibilities will include greeting student-athletes, families, and volunteers, maintaining office efficiency, ensuring all student-athlete and volunteer electronic files are updated, developing office policies and procedures, and assisting in creating an environment where all abilities are welcome. Delia comes to us with more than 30 years of administration and sales experience, having served as Co-Owner/Administration and Customer Service at Quikloc Manufacturing, Co. and Vice President of Sales at Burgeon Outdoor. She has expertise in customer service, tracking fulfillment of orders, direct-to-consumer sales, quality control, helping to create team solutions for the daily management of a small facility, and coordination of special events. Delia has been a NEDS volunteer coach since 2016 assisting with year-round lessons. Delia received an associate's degree in Business Administration/Secretarial Science from Bristol Community College in Fall River, MA.
Kurtis Pierret, Sports Coordinator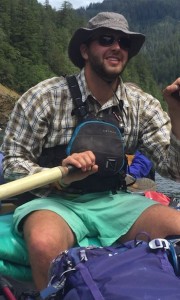 Kurtis' route to NEDS has not been a straight line. Early on in life, he fell in love with the outdoors, leading kayak and raft trips at Lewis and Clark College in Portland, OR. After graduation, he spent time working in outdoor education in Australia and teaching English in Russia before returning to the US to continue his outdoor education career with Outward Bound in Baltimore. Over the last three winters, he spent teaching snowsports in Sun Valley, ID, and Whitefish, MT. Two of those three years were in adaptive and one was in traditional ski school, but he managed to find time to volunteer that year. Though his choices have taken him all over the globe and the country, he is excited to join us here in New England and join the NEDS community. Kurtis has certifications in PSIA Alpine Level 1, PSIA Adaptive Level 1 Mono/Bi, and AASI Snowboard Level 1 and has the desire to continue his PSIA/AASI education once he is settled on the East Coast.
Kealand Nicoll, Sports Coordinator
Kealand joined the NEDS team full-time this summer (2022) in a temporary role. He was quickly immersed into the adaptive world and was responsible for executing our summer sports such as kayaking, paddleboarding, golfing, and cycling. As of October 2022, Kealand's ambition to learn all things adaptive has gained him a full-time year-round position with NEDS. Kealand is a 2022 graduate of Nichols College with a BSBA in Sport Management. While Kealand was attending college, he completed three internships, one of which was a volunteer position with a non-profit youth hockey organization. His largest responsibility consisted of creating a marketing plan for the organization to recruit volunteers and participants and looks forward to working with the NEDS team to grow our volunteer and student-athlete base. While working for Leaderboard of New England a company that helps organizations and charities host successful fundraising events, he assisted in facilitating the first Air Cannon experience for the NEDS Annual Golf Classic in 2021 at Owl's Nest Resort. Kealand is excited to further his adaptive sports experience at NEDS and hop on the PSIA bandwagon this winter season!